Gang convicted of running gun-making factory to sell weapons to criminal underworld
UPDATE: Greg Akehurst, was sentenced to 18 years' imprisonment at Kingston Crown Court on 8 May 2019.  Kyle Wood was sentenced to a total of 11-and-a-half years' imprisonment.
A gang who ran a gun-making factory selling arms to the criminal underworld have been convicted after a CPS prosecution.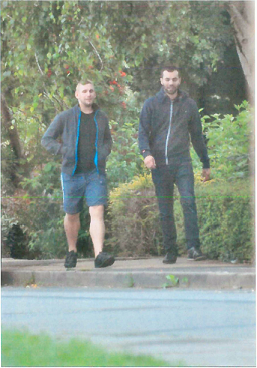 Kyle Wood, 30, was caught with a handgun and 24 rounds of live ammunition at the factory in Hailsham, East Sussex, on 18 August last year.
He admitted possession at an earlier hearing, but did not plead guilty to conspiracy to sell weapons until his trial was due to begin at Kingston Crown Court today (1 May).
Another man, Mark Kinman, 63, had earlier admitted running the factory.
He pleaded guilty last year to making copies of a 0.32 calibre self-loading Browning pistol which were to be sold to organised crime groups across the country.
However he died before he could face trial for the offence of conspiring to sell the guns.
Greg Akehurst, 30, admitted conspiring to sell the guns and also having a loaded gun on his person with intent to cause fear.
Inside the factory there were enough parts discovered with the potential to make an extra 121 pistols.
A number of offences in and around London involved guns from the factory.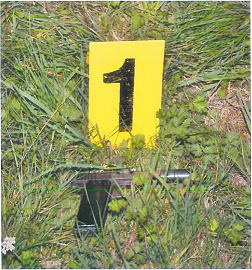 The prosecution was able to show frequent phone contact between Kinman, Akehurst and Wood - as well as all of them being located at the gun factory on numerous occasions. It was also able to show evidence that a man had been waiting with £4,000 cash to buy the guns from Wood on the day he was arrested. There was evidence that the gang was involved in buying empty cartridges to be used to make real bullets to fit the guns.
Riaz Jakhura, of the CPS, said: "This is one of the most significant firearm cases the CPS has prosecuted. We have not seen this amount of guns being made from scratch before.
"As a result more than 100 guns have been kept off the streets and a major supply line to organised crime has been shut off.
"This is especially significant as we know that some of the weapons made in this factory have been used in serious offences by criminals.
"Two men pleaded guilty as a result of the strong case built by the CPS.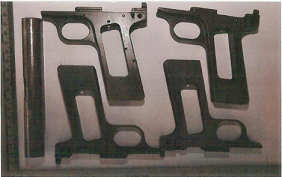 "Another man pleaded guilty after hearing the case against him laid out in open court. We were able to prove Kyle Wood was not just visiting a gun factory by chance.
"He had been there on numerous occasions.
"On top of that we were able to argue that people don't give guns to other people for free.
"He was highly involved. His presence at this hidden factory showed he was a prominent member of the gang.
"This gang was making weapons to sell on to organised crime groups and make serious money.
"They have now been convicted and two men are now facing serious prison time."
NCA Deputy Director of Investigations Chris Farrimond said: "This case is unique. It is the first time that the NCA or indeed any UK law enforcement has found an illegal gun factory of this nature.
 
 "The weapons being made there were lethal and for the criminal marketplace. The fact they had no serial markings made them all the more valuable to criminals. They represented a direct and real danger to our communities. A number of the weapons manufactured there we know have been used to commit violent acts on the streets.
 
"In dismantling this crime group we have stopped a significant supply line of criminal firearms and directly protected the public from the devastating impact those weapons would have had.
 
"As well as the NCA officers whose professionalism was key to getting this result, I'd also like to thank our partners from Sussex Police and the CPS who played vital roles alongside us. We will continue to work with them to do all we can to tackle serious violence and gun crime."
Notes to editors
Riaz Jakhura is a Specialist Prosecutor in the CPS Organised Crime Division
Kyle Wood (DOB: 26/05/1988)
Greg Akehurst (DOB: 04/04/1989)
Mark Kinman (DOB: 14/02/1955)