Daesh fanatic jailed for masterminding 8,000 matches terror attack
A man who kept a Daesh flag at his Newcastle home has been jailed for life for helping two men plan a murderous rampage in Germany.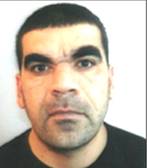 Fatah Mohammed Abdullah, 35, researched online and practiced building parts of a bomb using 8,000 match heads and other household items. He then passed that knowledge to two men in Germany in 2018 so they could make a fully working bomb and use it as part of a terror attack in Germany.
He searched online for videos on how to make gunpowder, fireworks from matches and one video found on his mobile phone showed ball bearings being placed in a pressure cooker and the cooker being sealed.
Despite Abdullah resetting his mobile phone to its factory settings 10 days before the police searched his home it still held a large amount of extremist material and evidence of his radicalisation.
The phone still had Daesh propaganda videos including fighters dispersing food and toys to children, footage showing decapitations, desecration of bodies, battlefield footage, and the aftermath of the Manchester Arena attack.
Abdullah pleaded guilty at an earlier hearing at the Old Bailey to preparing for an act of terrorism, and also to inciting German-based Ahmed Hussein and his cousin Omar Babek to commit an attack on a crowd of people with a car, meat cleaver and the bomb.
Abdullah left a number of voicemail messages for the cousins outlining the plan of attack, giving instructions and offering encouragement.
Although the attack never went ahead, on two separate occasions in December 2018, the cousins used Abdullah's advice to successfully test explosives using powder from fireworks - once near a cemetery and the second time near their home in the town of Meldorf, in northern Germany.
Hussain and Babek were arrested on 30 January 2019 and eventually pleaded guilty in a German court to preparation of a serious act of violent subversion involving unlawful handling of explosive substances. They were each sentenced to four years and eight months in prison.
Today Abdullah was sentenced to life imprisonment as a dangerous offender. The Judge informed him that he would serve a minimum of nine years before he can be considered for release.
Jenny Hopkins, from the CPS, said: "Even though he was hundreds of miles away and never met the would-be attackers, Fatah Abdullah was the driving force behind the plot.
"His devotion to Daesh's brutal ideology meant he wanted to murder and maim as many people as he could.
"Thanks to the work of the UK's counter terrorism police, German authorities and dedicated CPS prosecutors and counsel Abdullah won't be a danger to those at home or abroad."
Notes to editors
On 20 March 2020, Fatah Mohammed Abdullah (Dob 18/03/1985) pleaded guilty to:

Engaging in conduct in preparation for giving effect to an intention to assist others to commit terrorist acts, contrary to section 5 (1) (b) of the Terrorism Act 2006; and
Inciting terrorism overseas, contrary to section 59 (1) and (2) of the Terrorism Act 2000

Jenny Hopkins is the head of the Special Crime and Counter Terrorism Division in the CPS.