Accountant given 11 years' imprisonment for £1.3 million fraud
An accountant who defrauded the NHS, companies, and individuals out of more than £1.3 million has been jailed recently (15 April 2021) for multiple counts of fraud and theft.
Stephen Day, 53, has been imprisoned at Leeds Crown Court, to serve 11 years and five months for 10 counts of fraud and two counts of theft.
Day became a board member or trustee of eight companies, working to persuade them to use his business for their payroll services and financial management operations.
Once they agreed, he would use his authority to take hundreds of thousands of pounds out of their bank accounts under the guise of legitimate payments.
In 2012, Day began defrauding the NHS. He applied for jobs with three different Trusts, eventually working for all of them at the same time.
Day claimed tens of thousands of pounds from each trust in Merseyside, Staffordshire, and Cheshire.
He made excuses for his failure to attend work, including false claims of chemotherapy treatment for cancer, falling from a horse, and shingles. On occasion he attended work at one trust whilst calling in sick to another. During this time, he continued to work for private sector organisations that he was also defrauding.
At the same time Day was also engaged in romance fraud by falsely claiming he wanted to be in a relationship with a female victim but instead stole her money. He did this whilst in relationships with two men - neither of whom knew about the other or the victim of this dating fraud.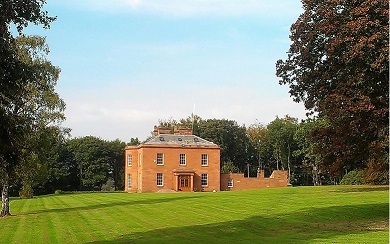 He used the money fraudulently taken from the companies and NHS to buy houses around the country, to fund foreign travel including a trip to Malta and to pay for the care of his elderly mother.
Ben Reid, of the CPS, said: "Stephen Day trusted by many to look after their money - but instead he took the money and splashed out on holidays and houses for himself.
"His actions amounted to an appalling breach of trust, using his job positions to steal from the NHS of much needed funds and manipulating his personal relationships to facilitate fraud and theft, all for his own personal gain.
"The CPS worked closely with Police and NHS investigators to evidence Mr Day's lies and we are pleased that he has now been brought to justice. Hopefully this conclusion will bring some comfort to his victims."
Detective Sergeant Stuart Donohue from Greater Manchester Police's Specialist Fraud Investigation team, who led the investigation said: "Day was a career criminal. He built his life on cheating and stealing. He was very meticulous in what he did and would often move money to and from so many accounts that it was difficult to distinguish the route it had taken. He did this to try and confuse us, but we never doubted that we, alongside NHS investigators, would uncover the extent of his deceit and greed.
"Every step of the way he has lied and tried to find any way to avoid going to prison. He has created numerous deliberate delays to the prosecution, which the Police and CPS have tirelessly dealt with, and has been unwilling to fully accept his actions. But, as with all crimes, it has caught up with him today.
"I would like to thank the victims in this case for their unwavering patience over the last six years, and assure them that although the investigation has closed, we'll continue to work to try and recompense them, and recoup some of the funds he stole."
Richard Rippin, Head of Operations of the National Health Service Counter Fraud Authority (NHSFCA), said: "Stephen Day carried out a calculated fraud against the NHS. Any money lost to fraud affects the amount of resources the NHS has available for front-line care. The money stolen by Day would have been enough to fund the annual salaries of three nurses.
"We are pleased that, through joint working with Greater Manchester Police and the CPS, we were able to show the court the full extent of his offending. The NHSCFA believe that multi-agency working such as this is the best way to stamp out fraud against the public sector. If you suspect NHS fraud, please report it to us either through our online reporting form or by calling our fraud and corruption reporting line."
Notes to editors
Ben Reid is a specialist prosecutor for the CPS Specialist Fraud Division
The Specialist Fraud Division is a dedicated CPS team playing a leading role in the fight against serious and complex economic crime and the financial exploitation of the public, using specialist legal expertise to deliver justice
Stephen Day (DOB: 23/05/1967) pleaded guilty to 10 counts of fraud and two counts of theft at Leeds Crown Court and has been sentenced to 11 years and five months imprisonment. He has been disqualified from serving as a company director for nine years.