Man who killed pregnant ex-wife with crossbow convicted of her murder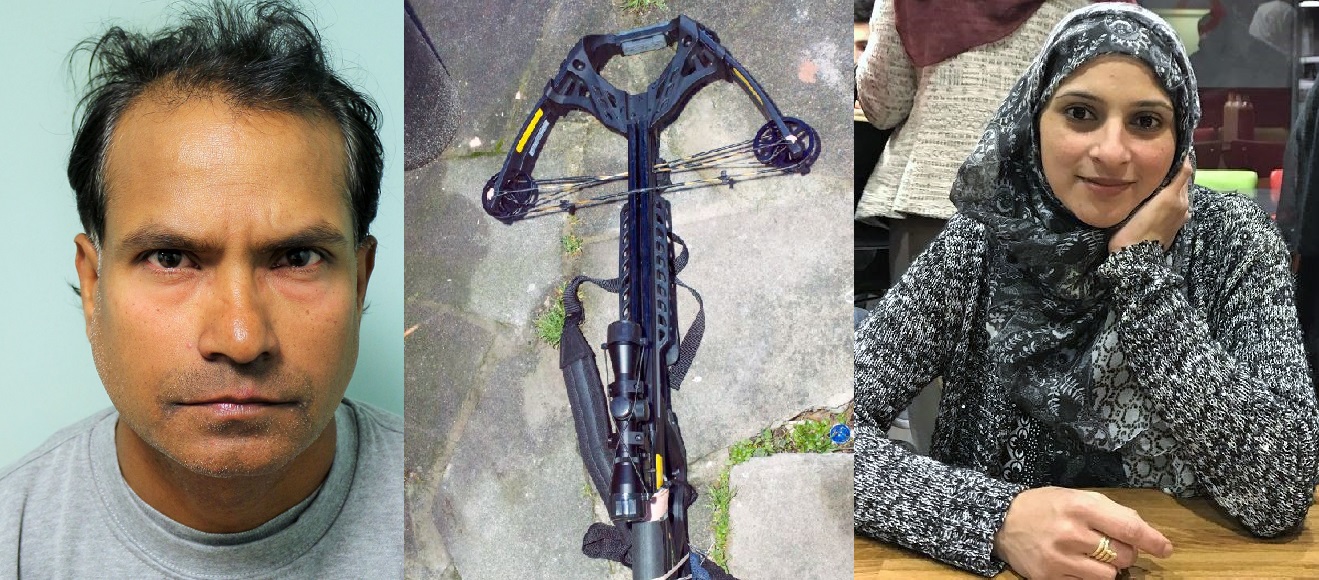 A man who killed his heavily pregnant ex-wife with a crossbow has been convicted of her murder.
Ramanodge Unmathallegadoo, 51, was today [Friday, 22 November] convicted of murdering thirty-five-year-old Devi Unmathallegadoo following a trial at the Old Bailey.
Unmathallegadoo had been hiding in the back garden shed of the home Devi shared with her new partner and children in Ilford before he got into the house and shot her with a crossbow on 12 November last year.
The crossbow bolt, which was fired upwards from the bottom of the stairs, entered through Devi's hip and pierced her heart.  
She died in hospital but her child survived after doctors carried out an emergency caesarean section.
Susan Krikler, from the CPS, said: "This was a cold-blooded and calculated execution.
"Ramanodge Unmathallegadoo was armed with a crossbow when he launched the deliberate attack on his heavily pregnant former partner.
"Unmathallegadoo claimed he shot her by accident.
"However, the CPS was able to present evidence that clearly showed Unmathallegadoo had planned the killing up to a year in advance by purchasing weapons and carrying out surveillance of the family home.
"This devastating attack has left six children without their mother.

"I hope today's conviction provides some comfort to those who loved and cared for Devi."
Unmathallegadoo will be sentenced on Friday, 29 November.  
Notes to editors
Ramanodge Unmathallegadoo (DOB: 01/04/1968) was found guilty of murder.
Susan Krikler is a Senior Crown Prosecutor within the homicide unit at CPS London North.