Gang member jailed for London acid attack
The ringleader of a gang who sprayed corrosive cleaning fluid in the face of a shopkeeper during a failed robbery has been jailed for ten years, with a further four years on licence.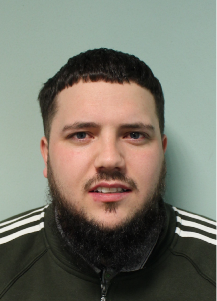 Wearing sunglasses and a grey hooded top Peter Brown, 29, led four other men to a small family-run Vietnamese supermarket in Hackney in March 2017.
They waited until the shopkeeper was alone before attacking her, violently struggling with her and punching her to the ground before kicking her. She bravely fought them off and they left without taking any money from the till.
Although Brown stayed outside the shop as a look out, under the law he was as responsible for the attempted robbery and throwing acid because he knew what was going to happen. He was also seen carrying the ammonia used in the attack.
He was sentenced at Wood Green Crown Court today (3 October) after admitting the offences at an earlier hearing.
Brown was identified by forensic analysis of the ammonia bottle left at the scene.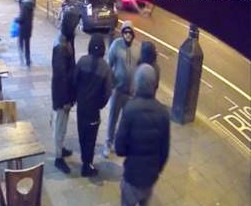 Sadik Kamara, 25, and Joshua Jordan, 21, were each jailed for 10 years in December 2017 for their roles in the attack. Two other individuals remain at large and are wanted by the police.
Lily Saw, of the CPS, said: "Peter Brown led this cowardly attack which used a corrosive liquid that caused serious harm to the victim.
"Although he did not throw the substance himself he was equally culpable. The prosecution was able to prove its case against him with a combination of CCTV and DNA evidence, and mobile phone signals.
"If you are involved in throwing ammonia or any other corrosive substance you can expect to face very serious consequences."
Notes to editors
Peter Brown [DOB: 06/04/1989] of Stanford-Le-Hope in Thurrock, Essex, admitted attempted robbery and applying a corrosive fluid with intent to burn, maim, disfigure or disable or to do some grievous bodily harm to her, contrary to section 29 of the Offences Against the Person Act 1861.
Brown was already serving a six-year prison sentence made up of:

a six-year prison sentence for conspiracy to produce £3m worth of cannabis
three-and-a-half year years' imprisonment for an imitation firearms matter near a children's playground in Waltham Forest
three months' imprisonment for targeting middle age lone Asian women to steal and use their bank cards

Sadik Kamara [DOB: 19/07/1993] and Joshua Jordan [DOB 22/01/1997] both of Newham, east London, were sentenced at the Old Bailey in December 2017 to 10 years' imprisonment with four years on extended licence.
Lily Saw is a Senior Crown Prosecutor for CPS London North