#ConsentIs
In 2015, the Crown Prosecution Service launched a social media campaign to get people talking about consent to sex within the context of sexual assault and rape.
This is in partnership with Rape Crisis, End Violence against Women Coalition, Survivors Manchester, White Ribbon Campaign and the National Union of Students.
There is confusion about consent, but there shouldn't be - so we're encouraging people to talk about the issue and understand it, by using the hashtag #ConsentIs... on Twitter and Instagram.
Our role as the Crown Prosecution Service is to consider whether cases reach the required threshold for prosecution, and to prosecute them if so. It is important that the public understands the principles on how and why we prosecute or not.
We want more people to recognise that consent is a concept that is easy to understand, particularly as it is something that rape cases can hinge on in court, and is a key consideration when deciding whether to bring charges.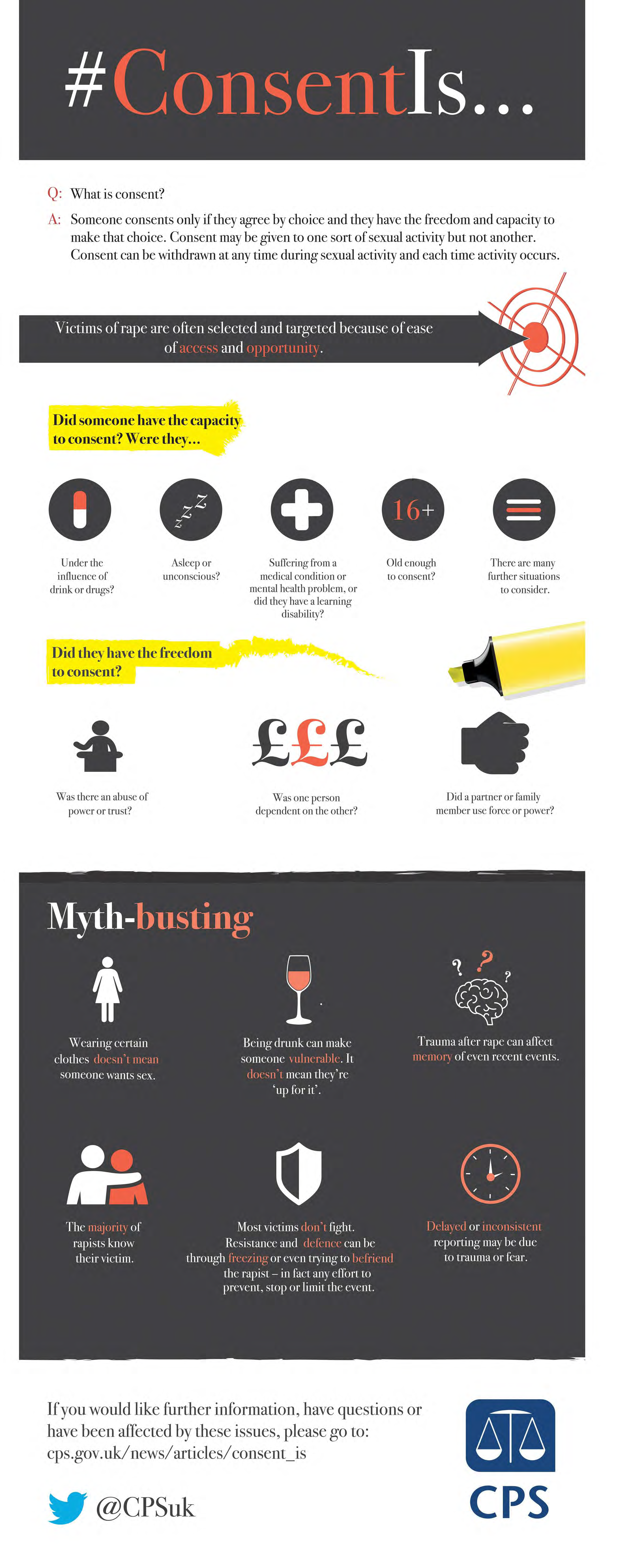 Watch the first of our #ConsentIs videos: 'Let's talk about what #ConsentIs':
Watch the second of our #ConsentIs videos: 'Myths and stereotypes about what #ConsentIs':
Join the discussion #ConsentIs:
Watch the Tea Consent video