CPS celebrates National Apprenticeship Week 2021
This week, 8-14 February, is National Apprenticeship Week which is a chance to celebrate the contributions our apprentices make to the CPS.
Six of our current and former Apprentices tell you about their experiences - flip through, using the arrows: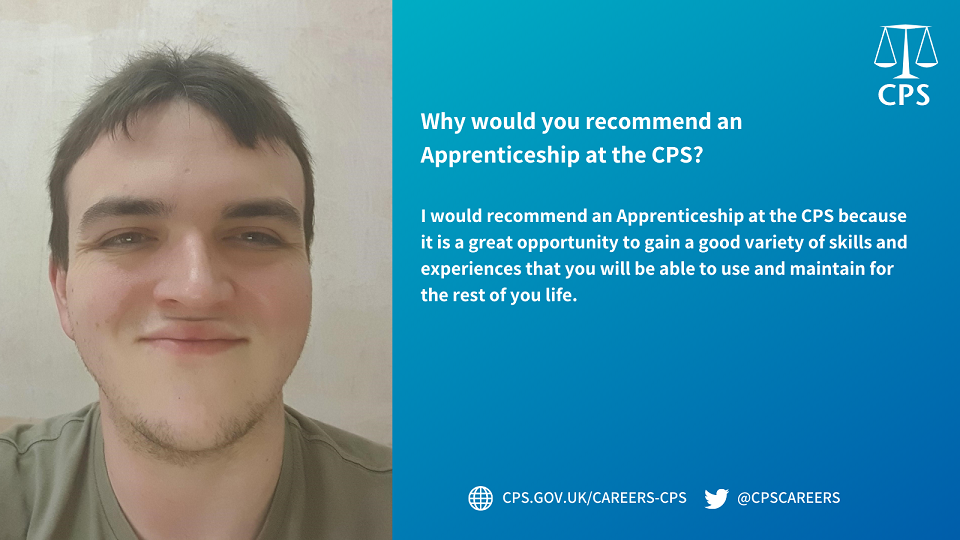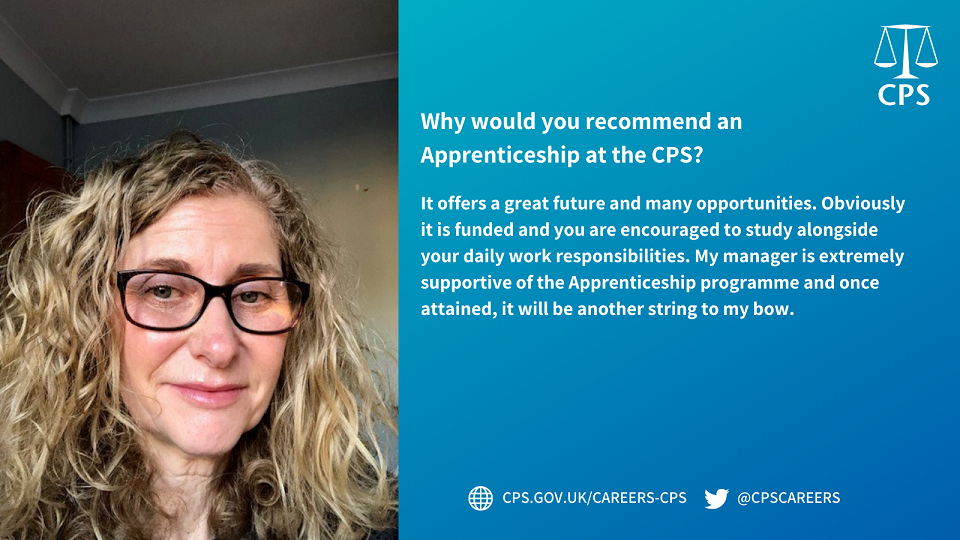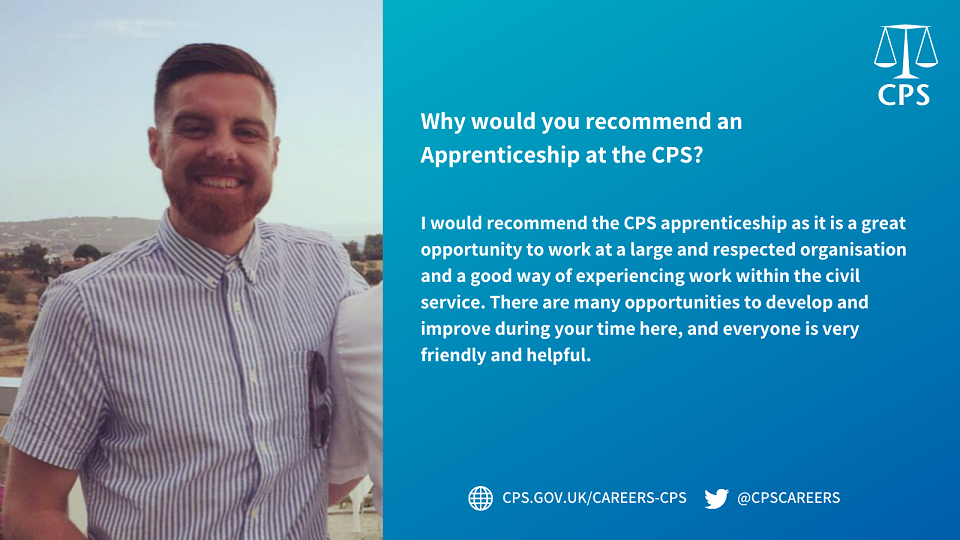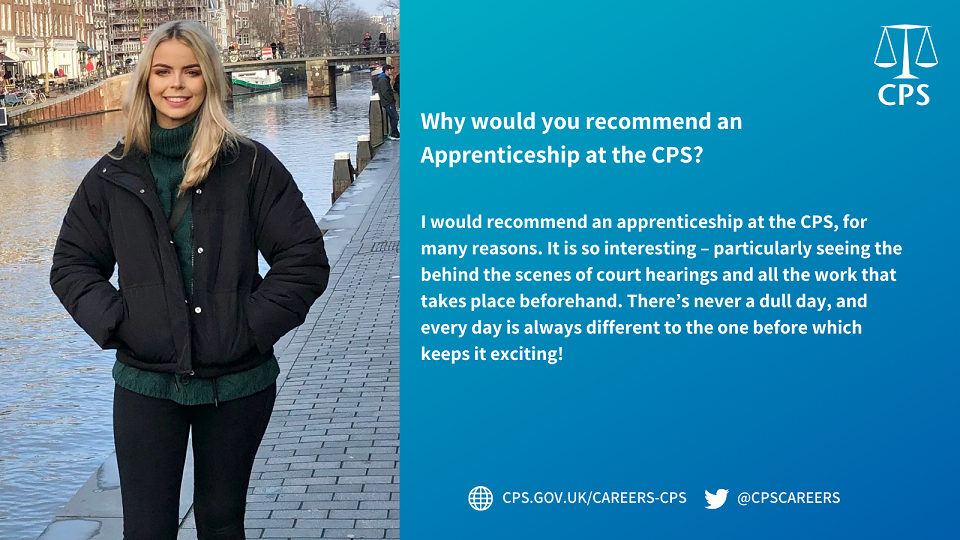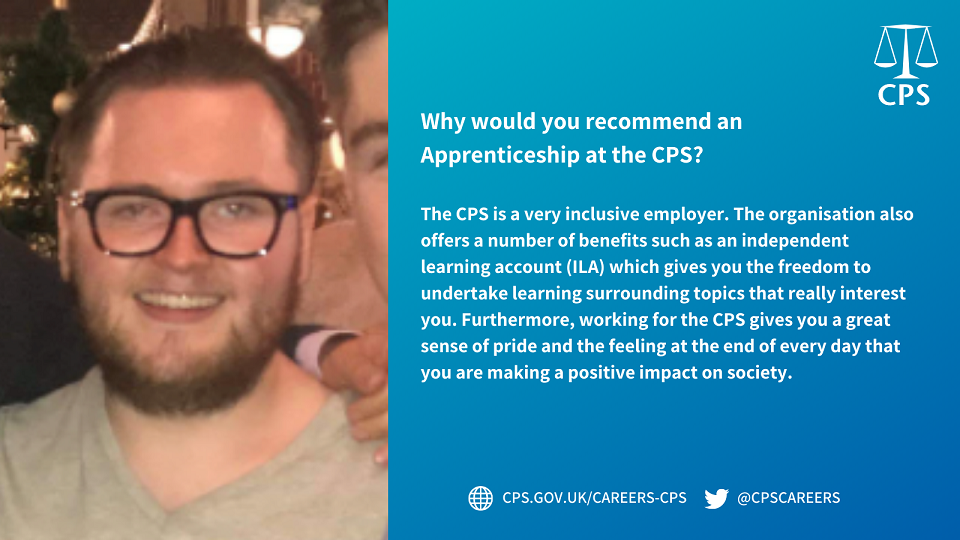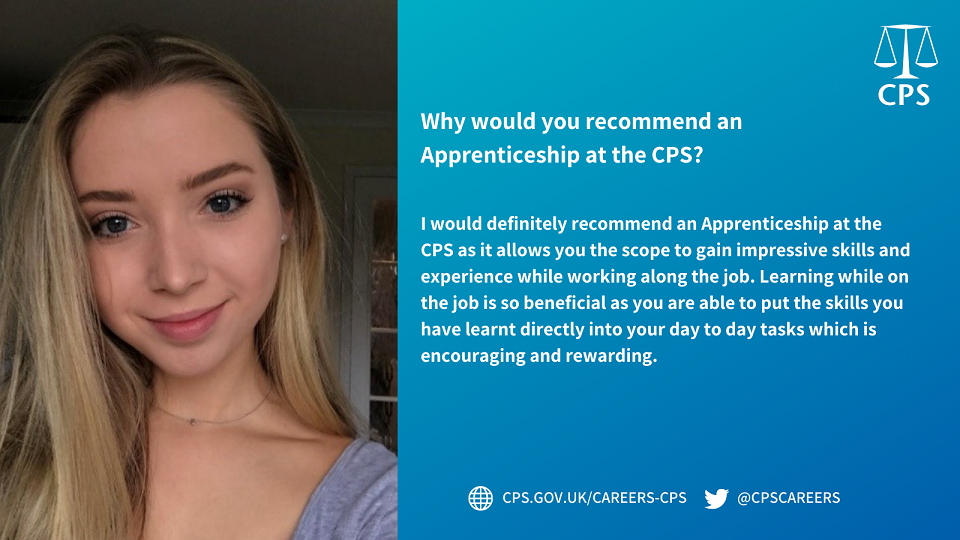 Hear from our apprentices below
At the CPS we employ more than 400 apprentices in England and Wales. They work in teams across the organisation in a variety of roles, from trainee solicitors to casework assistants to positions in HR and Finance.
Apprenticeships aren't just for school leavers - they're open to anyone over the age of 16 with no upper age limit.
The roles can last from one to six years and give apprentices the chance to develop their skills and knowledge while working alongside experts in their fields.
You can find our current vacancies on the CPS website (new posts are added regularly), or sign up for job alerts on the Civil Service Jobs site.
You can hear from some of our apprentices, past and present, below.
Mia's CPS Apprenticeship Experience
Katie's CPS Apprenticeship Experience
Applications for our next National Apprenticeship Campaign will open later this Spring, so make sure you follow our @CPSCareers Twitter feed to be the first to be informed.