Anthony Walker Access to Law Apprenticeship Now Live!
The CPS is proud to announce our new partnership with the Anthony Walker Foundation, through the launch of our Access to Law Programme. Aimed at young people (18-25) from low socio-economic backgrounds, the programme will fund six full-time paralegal officer apprenticeships, as well as provide additional support, through the Foundation, to overcome some of the social mobility barriers in place for young people today.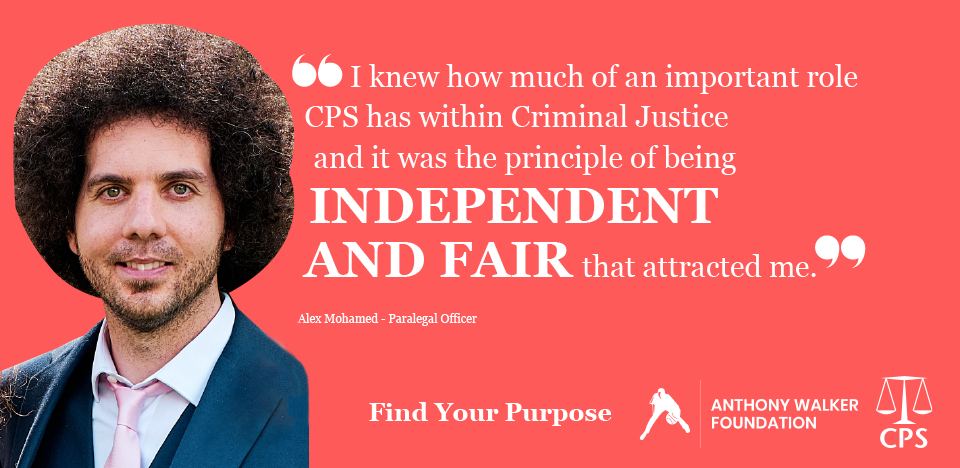 The Anthony Walker Foundation was established in 2006 after the racially motivated murder of Anthony in Huyton, just outside of Liverpool. Anthony's family and friends did not want his murder to be another statistic and wanted his name to live on with a positive, lasting legacy.
The Anthony Walker Foundation works to tackle racism, hate crime and discrimination by providing educational opportunities, victim support services and by promoting equity and inclusion for all.
Working with the Foundation, the CPS has developed a programme which will support participants to develop new skills and gain experiences to support their career progression within the legal sector.
Given the Foundation's roots in both the Liverpool City Region and Greater Manchester, and two of CPS' regional areas being within both locations, the scheme will be piloted in Liverpool and Manchester.
Hear from our National Apprenticeship Champion, Ceri Moggridge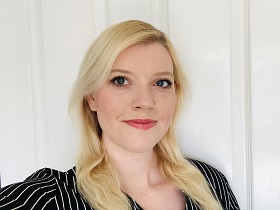 "Having joined the Civil Service as an Apprentice in Business and Business Administration myself six years ago, I'm acutely aware of the importance and impact of apprenticeships. 
"The Crown Prosecution Service supports the fantastic opportunities that apprenticeships offer and is committed to the development of all people across the organisation. The Paralegal apprenticeship is an amazing example of a chance to start a career in criminal law and support the Criminal Justice System.
"This apprenticeship is suitable for those who have had little or no previous experience in the paralegal role and wish to develop their knowledge and skills further to progress their careers.
"I'm passionate about the positive impact of apprenticeships on social mobility, providing more opportunities for people who, like me, didn't have the opportunity to go to university or perhaps may not have achieved a particular level of education in the 'traditional' sense. Opportunities such as these prove that you don't need to come from a specific educational background model to gain a successful career in the Civil Service.
"There is a range of support available to you as an apprentice, from the central Apprenticeships Strategy Team, to area Learning and Development Manager and area Apprenticeships Single Points of Contact and of course, your Line Manager. We all work together to support and ensure your success."
How to Apply
If you're interested in applying for the Anthony Walker Access to Law Apprenticeship, we kindly ask that you complete the Application Form.
Once you have completed your application form, please send your written application via email to ApprenticeshipRecruitment@cps.gov.uk. Applications should be submitted no later than 23:55 on Sunday 18 July. Applications submitted after this point will not be considered
For more information about the campaign and how to apply, please refer to the candidate pack.