Working together to tackle hate crime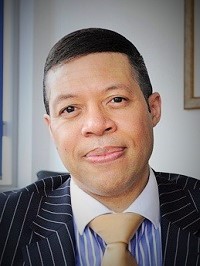 It was a real pleasure to attend the CPS' Community Accountability Forum (CAF) on hate crime in my new role as the new hate crime champion for the CPS. This was an opportunity to hear from our communities and partner organisations about the impact of hate crime, and to share some of the key actions we're taking to make sure that such crimes are being prosecuted effectively.
The CAF was a great way to start in my new role and it was a privilege to meet representatives from a wide range of communities.
Throughout my career with the CPS, I've been mindful of our enormous responsibility to deliver justice for our vulnerable victims, particularly those who have been the victim of hate crime. Last year, I wrote for the Evening Standard about my desire to tackle hate crime of all forms. During the pandemic, I've also held a number of conversations with local communities to better understand the impact of hate crime.
What did we discuss at the CAF?
We heard from organisations doing excellent work to support victims of hate crime. The Community Security Trust (CST) and Tell MAMA spoke about the recent increases in antisemitism and anti-Muslim hatred provoked by the Israel/Gaza conflict, with a particular emphasis on online hate speech. We also heard from Kick It Out following the recent spike in online attacks against England footballers after the European Championships. These presentations were a springboard for wider discussions with other communities affected by hate crime. It was extremely powerful hearing the experiences of our community members and their views on what more we can do to improve how we prosecute hate crime.
We also heard from Martin Goldman, CCP for North West, about a pilot project with Greater Manchester Police last year to improve how we work together in the early stages of a case. The pilot gave CPS lawyers an opportunity to help shape the investigation at an earlier stage, meaning that we could better prepare cases for prosecution. It was very encouraging to hear that the pilot had helped to strengthen partnerships with police and has seen an increase of 150% in police referrals to the CPS in the Area.
What action is the CPS taking?
One thing that stood out to me at the CAF is how important partnership working is to tackling hate crime. One of my top priorities as CPS hate crime champion is to continue conversations with my counterpart at the National Police Chiefs Council to explore how we can expand the ways we work together:

We're publishing a joint statement to set out clearly and openly how the CPS and police forces across England and Wales work together to tackle hate crime.
We'll explore options for increasing evidence-led prosecutions to help us to prosecute even where a victim doesn't want to give evidence.
We'll evaluate the North West's early advice pilot to see how this approach may be applied more widely and how we can share learning across the CPS.

Following a suggestion at the CAF, we'll develop a national template to enable performance data to be presented to our Local Scrutiny Involvement Panels (LSIPs) in a standard format. LSIPs are run by each CPS Area and provide an opportunity for us to come together with local community members and partner agencies to discuss local issues and identify ways we can improve. The new template will create consistency in what we're measuring and how we're presenting data to LSIPs across CPS Areas, whilst retaining the flexibility to share local data.
CAF attendees highlighted that how we talk about hate crime is very important - in particular because in some communities there's a feeling that not all types of hate crime are taken seriously, and this is more complex where someone is a victim of hate crime across more than one strand. This was a very valuable conversation and ties into some of the work we're already doing to make sure we explain what hate crime is and how we prosecute it in a way that is clear and consistent. With this in mind, we've planned a follow up workshop with some CAF attendees to review our hate crime web pages.
I'm very grateful to all who contributed to the constructive discussions at the CAF and I look forward to working closely with our stakeholders and local communities to continue to build public confidence and to deliver justice in our continued drive to tackle hate crime.
Lionel Idan
Chief Crown Prosecutor for London South and CPS Hate Crime Champion