Black History Month - why we need it and what it achieves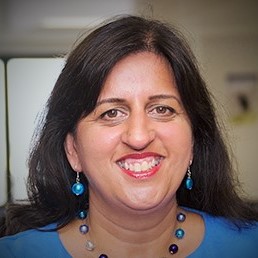 Baljit Ubhey, CPS Race Champion
Every year Black History Month is a vibrant celebration of the lives, stories and social, cultural and political contributions of Black people - in the UK and around the world.
But although each year brings wonderful events and engaging speakers - I can understand why some people feel a little conflicted about it. Being flippant we might ask why - in 2021 - any of us should need the 'permission' of an awareness day to talk about our background, our culture and our achievements.
Of course we don't - but the truth is more nuanced than that. Just last month we prosecuted two men for online racist abuse following the Euros final. An event which should have brought the nation together, celebrating and commiserating with our diverse group of talented young men - became in the aftermath a focal point for some of our worst divisions. The UK is not yet an equal society and racism is still a bitter reality for many people today.
Black History Month recognises that fact. Its enduring success is because it not only gives us a safe space to celebrate but asks us to "Dig deeper, look closer and think bigger" - it's a call to not be complacent and to use this period to reflect, plan and commit to actions which make us more diverse, more inclusive, more actively anti-racist and create long-lasting change.
So before I tell you what we're planning this year (and how you can be involved!) I want to reflect on what we've achieved since October last year.
Diversity and Inclusion - the last 12 months 
Making sure all parts of our workforce are diverse and inclusive.
We are very proud of our strong track record on diversity and the fact that we're one of the leading departments in the Civil Service in terms of our diversity profile. But many of the lawyers (advocates) who prosecute our cases aren't employed by us and so we don't capture their diversity data as part of these figures.
Over the last year we've set out to change that and in March we launched our 2025 Advocacy strategy which commits to ensuring that our advocate base better reflects the diversity of the communities we serve. Since then we've published our Diversity and Inclusion Statement for the Bar, begun collecting better demographic data for our advocates and just a few weeks ago we launched the Treasury Counsel Pathway which is a positive-action scheme to support people from under-represented backgrounds to reach the most senior levels of advocacy.
Attracting and retaining the best talent
We know that the criminal justice system has a poor reputation among many Black communities. We want to change that perception and make sure that race is never seen to be a barrier to working with us.
This year we've overhauled our recruitment branding with a vibrant new campaign that celebrates the diversity of the CPS. We've also partnered with the Anthony Walker foundation to offer six new 'Access to law' apprenticeships to young people who might face additional barriers to accessing the legal profession including those from Black, Asian and ethnic minority backgrounds.
It's important that we support progression too, so in August we joined Beyond Boundaries - the new Civil Service positive action scheme which supports colleagues with protected characteristics to build their civil service career. We're also continuing our support of the Ethnic Minority Application Programme for colleagues aiming for the highest posts in the civil service.
More broadly we've continued our ongoing work with our staff networks including the NBCPA, the Muslim staff network, the CPS Sikh society and the Jewish network who provide excellent mentoring opportunities to support Black and ethnic minority staff to progress.
Continuing the conversation - and action - around racism
Last year, following the brutal murder of George Floyd in Minneapolis, we set ourselves a challenge to open up more dialogue about race and racism across the CPS. Those conversations were hard but also fruitful and I'm proud to say that we've kept that up.
We've established new safe spaces for open discussion - our CPS Allyship programme gives colleagues practical tools to be more inclusive and more actively anti-racist, and the diversity and inclusion book club is a welcoming environment to learn and get to grips with difficult issues.
We've also continued our dialogue with partners and in our latest Community Accountability Forum we heard from Kick it Out about their work to tackle racism in football. We've used the insight from that forum to improve our hate crime resources, making sure we're properly reflecting the experiences and concerns of all communities in our work.
At a local level too we've kept this focus, and across England and Wales our ICEMs have held community conversations on race and the criminal justice system. The outcomes from those have gone into shaping our latest Inclusion and Community Engagement strategy and in some Areas have provided solid foundations for ongoing dialogue with our Black African and Black Caribbean communities, something I want us to build on.
We launched this strategy earlier this week and it sets out our stall for who we want to be and what we want our organisation to look like by 2025.
Black history month 2021 
So turning to Black History Month 2021, I've got three asks of you: 
Celebrate with us
The theme for Black History Month 2021 is 'Proud to be'. We want to take this opportunity to celebrate our pride in our Black colleagues - their journeys, their passion and their impact on the CPS. Throughout October you can read stories from our Black, Asian and ethnic minority colleagues across our social media platforms.
If you're a civil servant you can also come along to some of the events organisation by our brilliant Black, Asian and ethnic minority staff network the NBCPA.
Take action
We want to reach as many people as possible with our Black History Month stories. So, if you've enjoyed them, please help us share them - on your social media or with your friends and family.
Help us shape our plans for the next four years
We want the CPS to be a leading voice on inclusion across the justice system - where all of our colleagues feel valued and included and where we use community feedback to create real change in the way we work.  We know that we're not there yet and that's why we've launched our new Inclusion and Community Engagement strategy this week.
One of the things we want to do is make sure we're explaining the criminal justice system, and our role within it, in a way that people can understand. You can help us to do this is by letting us know what you think people don't understand about the criminal justice system by filling out our short form. We'll share the answers to the most frequent questions on our social media channels and in our community newsletters - helping everyone understand who we are, what we do and our values as an organisation.
Happy Black History month! 
Baljit Ubhey 
CPS Race Champion
Director of Strategy and Policy